Data to Answers to Profits Fast!
pcFIRMS Enterprise is a Data Analysis tool for Semiconductor Test Data Analysis. Based on a solid relational database, pcFIRMS provides both simple & advanced features that allows you to quickly produce Charts, Wafer Maps, DataViews & Text Reports. Output everything to a running Word file with a single click of the mouse to quickly create a publication ready report.

While STDF version 4 is the native input for pcFIRMS, custom loaders/converters for a variety of ASCII and Binary files are available and can be easily created.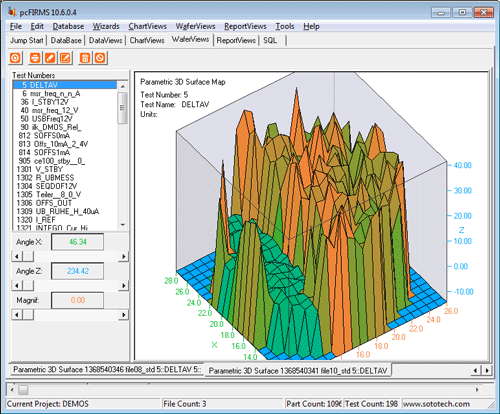 Designed To Your Needs
Handles Files in the Gigabytes in size
Virtual Retest
Characterization & Optimization
Correlation & Qualification
Part Average Testing (PAT)
Easy to use Jumpstart & wizards
Single and Cumulative Wafer Mappings
Custom STDF Converters and Loaders for your data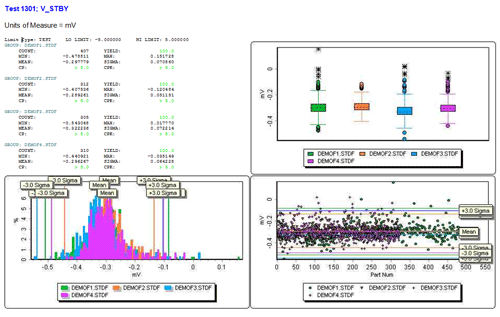 Input Formats
FAB, WAT, PCM, TSM, UMC
STDF, CSV, or Your Format.
Output Formats
Microsoft Office, PDF, HTML
TSM, EG, and more.